15 Best Chakra Books for Beginners in 2022: That Will Help You Balance Your Energy
Chakra's energy impacts our lives and centers all over our body. The chakra system originates from India and the Sanskrit word, "chakra", refers to "wheel". It has a great impact on us physically, mentally, emotionally, and spiritually. Chakras help us understand where we are imbalanced and where the energies are blocked. Learning how to balance the 7 chakras and heal our body can help us improve our lives drastically.
There is a lot of information available but there are some great authors who have written beautiful books on chakra healing and how it can help balance your energy. We don't know in 2022what is in store for us, but we can learn and start fresh by reading good books.
Learn the art of how to merge your mind, body, and spirit through chakra healing with some top 15 books for beginners.
Best Chakra Books for Beginners in 2022
For all you book lovers and readers out there, here is a chance to explore and experience something you might have never felt. If you are a beginner and don't know where to start, you can start by opting for either of these books mentioned below that will describe which one should you opt for.
If you are someone who is absolutely new to reading books, this article will also be helpful for you to discover the chakra healing & its benefits for beginners.
1. Wheels of Life by Anodea Judith:
A modern age understanding on chakra meditation andits significance. The author has structured the book really well with comprehensive and easy-to-read 400 + pages. The book also offers a lot of visuals like diagrams, pictures, drawings etc to make it even more interesting. Each chapter starts with a wonderful poetic meditation followed by the explanation of each chakra in detail. If you are an avid yoga practitioner or a beginner, then this book also offers some simple yoga movements that will help balance your chakras.
2. Eastern Body, Western Mind by Anodea Judith: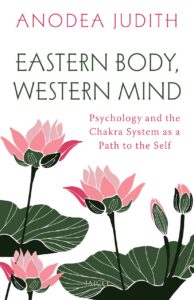 Another wonderful read by Anodea that shows interest in Western psychology and Eastern philosophy. If you need in-depth research on each chakra, then this will be your go-to book.
This book also has a very unique approach to the eastern chakra system. It is an equal balance of case studies, examples and practical exercises to evaluate one's own health or that of others.
3. Llewellyn's Complete Book of Chakras by Cyndi Dale:
This book goes out to all the curious readers who want to know everything about chakras science, history, how it is practiced etc. this book is very empowering and helps you in working on personal growth and healing and how the chakras have transformed through time & various cultures.
Attract what you need through chakra meditation, improve your wellness, get the right guidance and expand your consciousness through this book.
4. The Book of Chakras by Ambika Wauters:
This book gives a great overview on chakra systems that is easy to read and perfect for new readers to get them started. Ambika describes here how each chakra has a relation to our emotional, mental and physical bodies. There are affirmations, illustrations, meditations and questions for each of the 7 chakras.
5. The Chakra Bible by Patricia Mercier: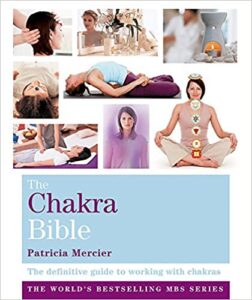 A colorful illustration book and a portable guide on chakras. Each chakra has its significant color and the book covers the color codes, healing stones, and your physical and emotional actions.
Learn all about the various ways on how you can cleanse and balance your chakras and energy centers and some bonus insights on newly discovered chakras from various cultures.
6. Anodea Judith's Chakra Yoga by Anodea Judith:
A yoga enthusiast and a book lover will surely enjoy this read. Illustartions and photographs really bring life to a book, and this is exactly how this book is. It has various yoga poses explained beautifully step-by-step which is easy to practice.
Get all the insights on how to focus on your breathing patters, how to meditate, how yoga, chakra meditation, and mantras can help your body and energies.
7. Chakradance by Natalie Southgate
Yoga, music, chakra, meditation – sounds like a good combination. This book has all of that! Natalie has used music and dance in order to activate and balance your chakras. Since each chakra has its own energy and vibrations, music helps hold the vibrational frequencies to balance your energy system. This book is not the serious kind of reads, it is more on the fun side who want to enjoy a light read with music and moving around.
8. Anatomy of the Spirit by Caroline Myss:
A religious read for someone who is open to understanding how body and spirit work hand-in-hand. The author helps understand the struggles related with each of the 7 chakras and how illness links to emotional and psychological behaviors, attitudes, your beliefs etc.
This book builds on the wisdom from Hindu, Christian, and Kabbalah traditions. If you are someone who is open to different religious rituals and teachings, this book is for you.
9. Chakra Healing by Margarita Alcantara:
An easy to ready book for a beginner on chakras and energy healing.Another beautifully illustrated and pictorial book that has all the basics of how to feel the chakras and if they balanced or no.
Learn how you can use various methods to harness chakra power through yoga, crystals, meditations, food, lifestyle choices, essential oils, and moods.
10. Chakra Wisdom Oracle Toolkit by Tori Hartman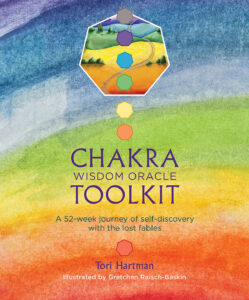 This book is unique and one of a kind! Why? Because it helps you learn through self-reflection and speaks to your heart more than your mind. A unique way of unblocking chakras through storytelling/tales, this book is all about that. Be it improving your relationship with your loved one, or tapping your highest potential, or being more intuitive, this book will guide you through the tales.
There are 49 stories that you must read in 52 weeks where each story is related to one of the main chakras. There are some activities that cab be done throughout the week which will barely take 15 minutes of your time.
11. Crystals For Beginners by Karen Frazier
Crystals and chakra healing go hand in hand. This book guides you on how crystal healing works and how the energy is linked to chakras. In what ways you must wonder will chakra & crystal healing will help you? It can guide you in your love life, it can make you feel secure, it can help you feel less burdened
12. Chakra Foods for Optimum Health – Deanna Minich
A little sense of humor hurts no one. This book is another easy read and simple to understand with a touch of humor. This book has checklists, recipes, affirmations, food charts and illustrations. Why food you say? Well, a lot is related to what your intake daily which is related to your main chakras related to stomach. If your food habits aren't good, your chakras are imbalanced, which leads to digestion related illnesses.
A quiz at the beginning of the book will help you analyze if your chakra is imbalanced. Each chapter begins with a case study and real-life experiences related to that chakra followed by the food that can help you resolve that issue.
13. The Zenned Out Guide to Understanding Chakras – Cassie Uhl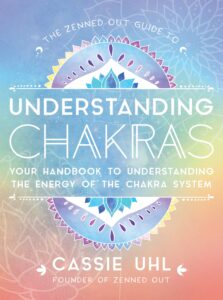 Another illustrative find!This book will provide you with all the practical information along with colorful watercolor pages that will instantly attract you visually. A very clear and easy way of putting out all the important information out there on how you can heal with crystals, herbs intake, essential oil uses, and how to meditate effectively.
14. The Chakra Book by Osho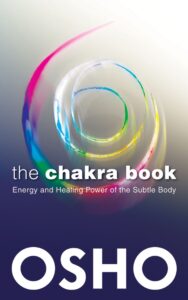 This is the best chakra book for beginners! Our body and mind go through various troubles and changes every few years. This book offers a different psychology on how it changes and how chakras can improve healing powers and personal powers within us for inner peace.
15. Kundalini: An Untold Story by Om Swami
Want to feel alert, focused, improve memory, and make the right decisions? This book is for you! The author Om Swami is a Himalayan ascetic. Kundalini is the best-selling book of 2022 which will empower you with immense mental strength and define the real meaning of practicing yoga and chakras. Meditating mindfully will help you clear your mind within a few minutes.
Summary
Now that you have understood that there is so much to chakras and energy balancing. Yoga, meditation, breathing, food, lifestyle, music, dance, crystals, so much is all interconnected to chakras and our body. If we practice chakra meditation mindfully, we are bound to see positive changes in our lives.
Reading books on chakra healing and meditation will positively change your life. We hope that you have enjoyed reading a list of 15 various books that will be great for you to read as beginners. There a 1000s of books out there but we made it easy for you to pick from these. Chakra healing once understood can be practiced daily. You can even make a list of few books that you will buy today and start reading.
If you are new to reading, we suggest go with one book and see which one you connected the most with and start by reading one page or one paragraph daily. Slowly, you will get glued to the book and find in interesting to know more on chakras.
I am a Pune based artist, Kathak dancer, Dance Movement Therapist, and an avid Yoga practitioner/ teacher. I am also the Director at the Sakal Media Group, a Trustee of Pune Blind School and Nirdhar Trust.
Being a part of Sakal Media Group, with its strong foundation of service and ethical journalism, I am deeply committed in making this world a better place by pushing boundaries, giving opportunities to others, following my convictions, helping others make better choices and to tell powerful stories that will help reshape the world we live in.